How to make a sauna
Instruction
In order to equip a sauna at home, the first thing to do is to choose a place for it. Best of all, if it is right in the bathroom or directly in front of the bathroom, so that after the steam room you can quickly slip away under the shower. In those apartments where there is a small corridor in front of the toilet and bathroom, there will be no problems with choosing a place for a sauna. It is best to retool under this particular corridor. Special floor for the sauna is not necessary. The usual tile will suit. The size of the home sauna should be about 1.8 x 2 m, because it should accommodate at least one stove bench.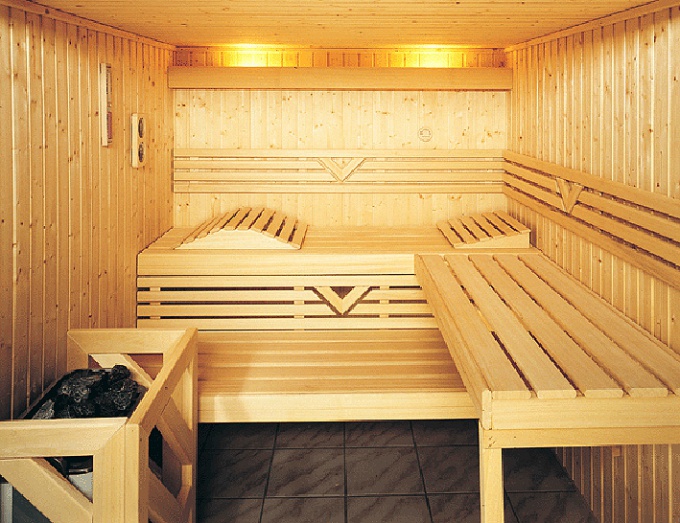 For the arrangement of the sauna you also need a wooden cabin with heat and vapor insulation. Its walls should be made of wooden frame, which is upholstered in clapboard. The frame is filled with insulation - mineral wool or fiberglass, as well as pressed chips.
Naturally, when installing the sauna can not do without a stove. It is unlikely that it is advisable to install a wood-heated stove in the apartment. Suitable electric oven-heater, it warms the air perfectly.Stones should be special - this is volcanic peridotite, Scandinavian diabase or Karelian gabbro diabase. An ordinary stone from overheating can crack. The stones in the stove will be heated by electric heating. The spiral should be protected from moisture by a special coating.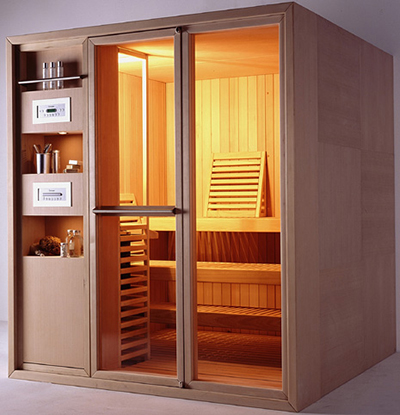 It is very important to choose hermetic doors to ensure thermal insulation. To make the wooden door close to the doorjamb, its edges make it three-step. You will also need all the internal equipment of the cabin: shelves, headrests, stands for legs, supports for the back. Today, all these accessories are sold in specialized stores. As well as cabins for home saunas. However, they can be made to order or try to make yourself.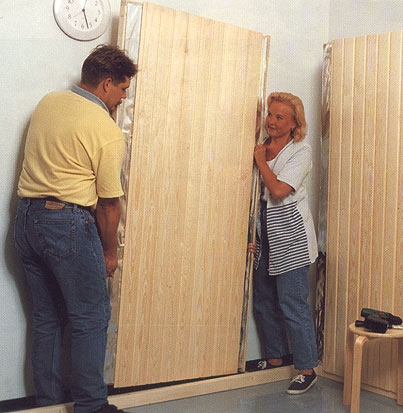 Offer from our partner
note
Saunas can be equipped only in those apartments that are located in brick houses or monolithic houses with reinforced concrete floors.
Related News
Decorative Easter Wreath
How to paint a marbled cup by yourself
Booktop coffee table
Home anti-wrinkle cosmetics
How to cook dessert cold orange milk soup