Life-Changing Gift Wrapping Hacks
How to Wrap a Present in an Environmentally Responsible Way
Steps
Re-usable wrappings
Use re-usable wrappings.Gift bags or boxes that can be used again and again are a better choice than one-use items. You can either buy them, or make your own.

Make and use paper gift bags.Gift bags are widely available in many styles, and can be used again and again. You could make your own gift bag by decorating an ordinary paper bag. You can use a paper grocery bag, "lunch-sized" bag, or any one at hand. Such a wrapping can be personalized, reuse resources, and ultimately recycled.

Decorate a gift box.A simple cardboard box, decorated with paint, paper, stickers, or any number of ways, can be a wonderful presentation. A well made box can be a gift in itself, perfect for home décor, "memory boxes", or storage.

Make a gift basket.A simple, elegant natural fiber basket is reusable, compost-able, and often inexpensively found.

Try wrapping creatively without paper.A little creativity can lead to interesting presentations. How about wrapping your brother's gift with a bandanna? Or "wrap" a gift inside a potholder?
Boxes as wrapping
Select a box sensibly.

Wrapping a present often involves a box of some sort. Sometimes the best choice is to use a store-bought box for the task. However, there are some other ways to use a box that reduces paper consumption.

Do you really need a box? Can you wrap your gift in just paper, put it in an envelope, tie a ribbon around it, or some other creative wrapping?

Re-use a box.Ask stores and other businesses for clean extra boxes that they no longer need. Cover it with recycled paper to encourage it being kept for another purpose.

Make an origami box.While more fragile than a cardboard box and best for tiny gifts, a paper origami box can be a delightful presentation that shows your extra effort and care for the recipient.
Wrapping paper
Make or buy, then use recyclable and/or recycled wrapping paper.

Wrapping paper is a popular way to decorate a gift. However, give a little thought to the process by selecting paper that is ecologically friendly.

Choose paper that has a percentage of recycled content stated on the label.
Select papers that can be recycled. Avoid shiny metallic wrapping paper; usually this cannot be recycled.

Make your own!All you need is a roll of paper (preferably recycled paper), some non-toxic paint or ink, some stamps, and imagination. This is a great job for children, and can be a lot of fun.

Creatively re-use all sorts of paper for wrapping.

For instance, the colorful comics section of your Sunday newspaper makes great informal wrapping paper. Photocopy or print out sheet music--ideally, on a misprint--for black and white wrapping.

Just take care that newsprint cannot smudge onto the gift––test it for smudging first by running your finger across the newsprint.

Get artistic.Marbleizing your own paper, for instance, can give it a very artistic touch. Painting stripes of watercolor paint can look fabulous as wrapping paper.

Re-use wrapping paper when possible.

Your great-grandmother would have saved wrapping paper for another occasion. Smooth it out, stack it, and use a low iron to smooth out wrinkles when possible.

Wrapping paper can be used creatively in many ways. It can be used to cover your textbooks (since your old textbook cover likely is about to off by now and your new semester is about to begin), make new cards, origami paper, and more.

Look beyond "wrapping paper".

You don't necessarily need to buy "wrapping paper" to do the job! You also might find yourself in a situation where you can't go to the store and simply buy it, and have to be more resourceful.

Try brown "Kraft paper", the material that brown paper shopping bags are made from. You can get this from the grocery store, shipping supply places, or megastores.
White newsprint paper often comes in large rolls, and its white color makes it easy to decorate and excellent for large parcels..
Scrapbook, origami, or craft paper are available at craft stores. They may be expensive compared to other types, but are higher-quality, and perfect for smaller gifts.
Construction paper can be a pretty alternative to typical wrapping paper.
The decorative additions
Choose plastic ribbon alternatives.

Plastic ribbon, such as curling ribbon, is not recyclable, cannot be composted or bio-degrade. Some of the following provide much more environmentally-friendly options:

Use fabric ribbon. Natural fiber is best, as fabrics like polyester or rayon will not biodegrade. However, any fabric ribbon can be used over and over, rather than "one and done".
Raffia is a natural grass easy to wrap with. It can be found in most craft and floral supply stores. The effect will be a more informal and natural look than a fancy, formal look.
String, twine, and yarn work well for wrapping, and can sometimes be found around the house. They are also easy to find in hardware stores and craft stores.

Use wrapping paper for "ribbon".A strip of contrasting wrapping paper can be wrapped around the present and fastened in the back for a "ribbon". This method is quick, can use up paper scraps which otherwise would go to waste.

Use tape sparingly.If possible, use glue instead. If you must use tape, use as little as possible.
Disposal of wrapping items
Dispose of wrappings responsibly.Separate items that are recycle-able (paper, boxes, tissue) from items that are not (plastic tape, ribbon, cellophane wrapping). Recycle appropriate wrappings, boxes, and other paper products as per your local recycling district. If possible, compost such items as unbleached paper, boxes, and the like. Be sure to follow through on your plans to re-cover your textbooks, craft projects, and the like!
Community Q&A
Ask a Question
200 characters left
Include your email address to get a message when this question is answered.
Raffia can usually be found in craft and floral supply stores. It is available in many colors.
Ribbon and yarn can be re-used, but unless it is natural fibers (cotton, silk, wool), are not generally bio-degradable.
Make bows to save and re-use over and over.
Video: How to Wrap a Gift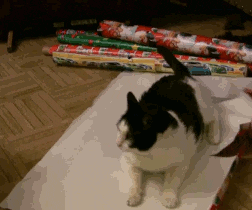 How to Wrap a Present in an Environmentally Responsible Way images
2019 year - How to Wrap a Present in an Environmentally Responsible Way pictures
How to Wrap a Present in an Environmentally Responsible Way advise photo
How to Wrap a Present in an Environmentally Responsible Way pics
How to Wrap a Present in an Environmentally Responsible Way new pics
images How to Wrap a Present in an Environmentally Responsible Way
Watch How to Wrap a Present in an Environmentally Responsible Way video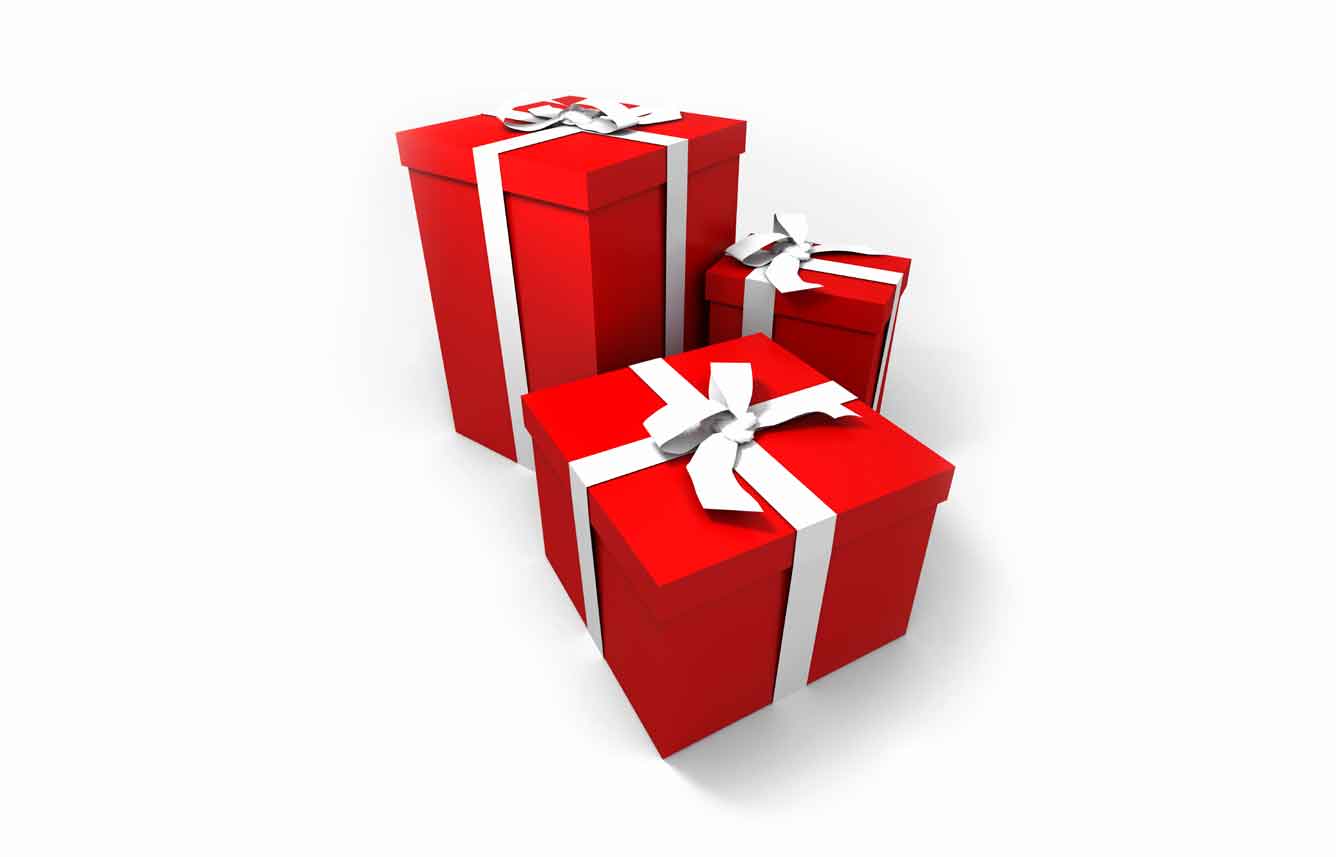 Forum on this topic: How to Wrap a Present in an , how-to-wrap-a-present-in-an/ , how-to-wrap-a-present-in-an/
Related News
This is why some people turn red when they drink alcohol
How to Check an Apple Gift Card Balance
Princesses Eugenie and Beatrice Toned It Down With Their Hats at this Royal Wedding
MORE: How To Embed Instagram Photos and Videos
How to Throw a Halloween Party
Tilapia and Vegetable Packets
Survey Finds That Australian Drivers Hate Everyone
How to Become a Dairy Show Judge
The Best Mens Colognes You Can Buy In 2019
How to Decide Whether to Invest or Pay off Debt
How to Become an Echo Tech
Date: 09.12.2018, 06:09 / Views: 83231
---