Levitating black house under the bridge in the Czech Republic
Architecture, Decor, Workshop
Under the arch of the old railway bridge in the Czech Republic, the architects of the H3T company built a mysterious and seemingly supernatural"black flying house". A small dwelling, camouflaged in a frosted black tree, a steep gable roof and small rectangular windows that look out onto the surrounding forest landscape.
Suspended on steel cables attached to the underside of the bridge, which creates the illusion of a levitating house. The ladder is hidden in the snow nearby, offering passers-by the opportunity to rise and find out what's inside - if they dare.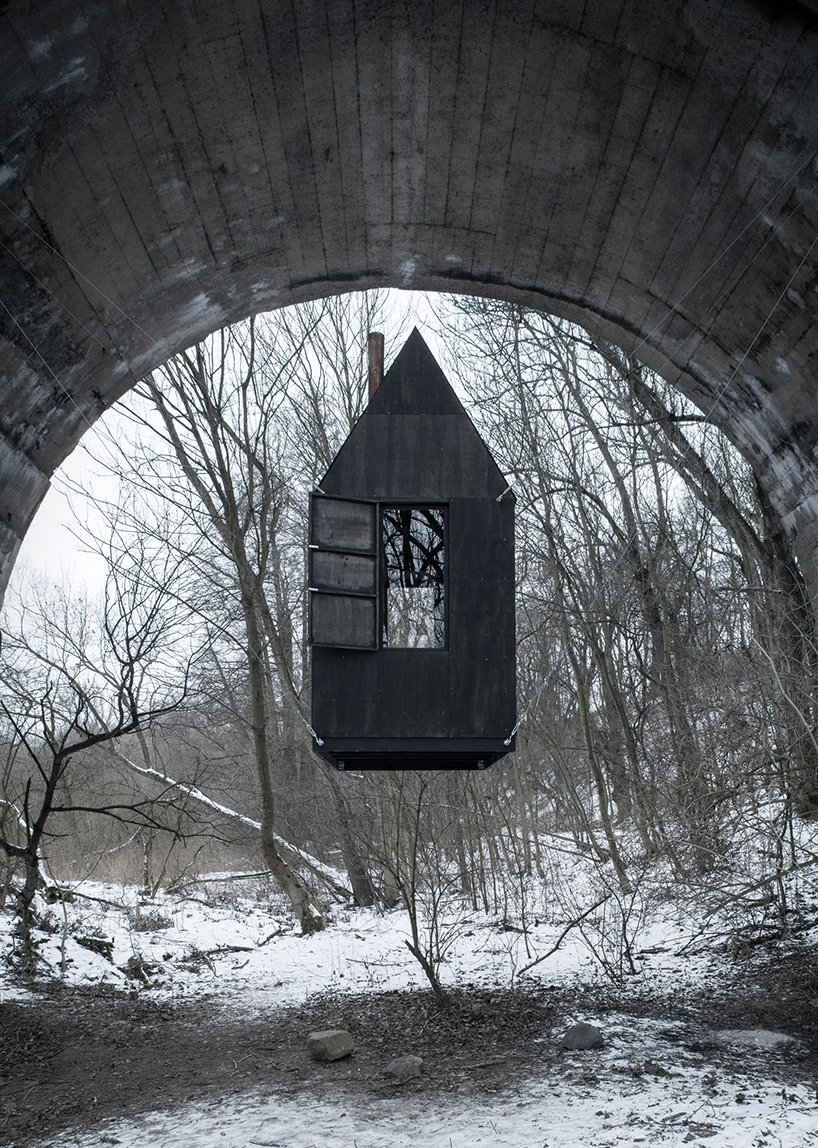 Photos - boysplaynice
A little more than four square meters"Black Flying House"includes a living room with a stove and a small sleeping place. The hidden staircase can either be attached to the bottom of the dwelling,allowing people to climb in or out of sight, creating the illusion that the house is floating in the air.
Related News
How to open a bakery
Why sometimes after sex can hurt the stomach
How to apply tanning on the face
Simple Hair Care Tips
First cover of Playboy without nude models
Pumpkin soup with coconut
How to choose office furniture